The Guyana Energy Agency invites eligible bidders to submit their bids for the Supply and Delivery of Dietary, Janitorial and Office Supplies for the Guyana Energy Agency
Required period of supply: Twelve (12) calendar months from the signing of the contract.
All bidders will be required to submit samples as per the list provided in the technical specifications, to the Administrative Division of the GEA, 295 Quamina Street, South Cummingsburg, Georgetown or before 18th August 2022 at 9:00hrs. The samples will be returned after the award of the contract. Please note, the non-submission of samples may result in invalidation of the bid. Bidders can bid for one or a combination of items.
The GEA reserves the right at any time during the evaluation process and after the award of the contract, to request a visit to the bidder(s) storage bond/store to access conditions of storage. The GEA also reserves the right to vary its order periods during the contract period.
The bidding documents may be purchased by interested bidders on the submission of a request to the address below and upon payment of a non-refundable fee of one thousand Dollars (G$1,000) from the Cashier of the Guyana Energy Agency . Alternatively, interested eligible bidders may download a free copy the Bidding Documents below.
All Bidders should submit their bids together with an original bid security of 2% of the tendered amount not later than 9:00 hours on the 18th day of August, 2022 to the: The Chairman, National Procurement & Tender Administration Board, Ministry of Finance, 49 Main & Urquhart Streets, Georgetown
Clarifications must be submitted in writing to the GEA's email address at gea@gea.gov.gy no later than one week prior to the deadline for bid submission.
Bids shall be valid for (120) days after the date of bid opening.
Bids shall be opened by the National Procurement and Tender Administration Board at 09:00 hours on the 18th day of August, 2022 at the address: 49 Main and Urquhart Streets, Georgetown. Bidders can view the opening online by scanning the QR code below.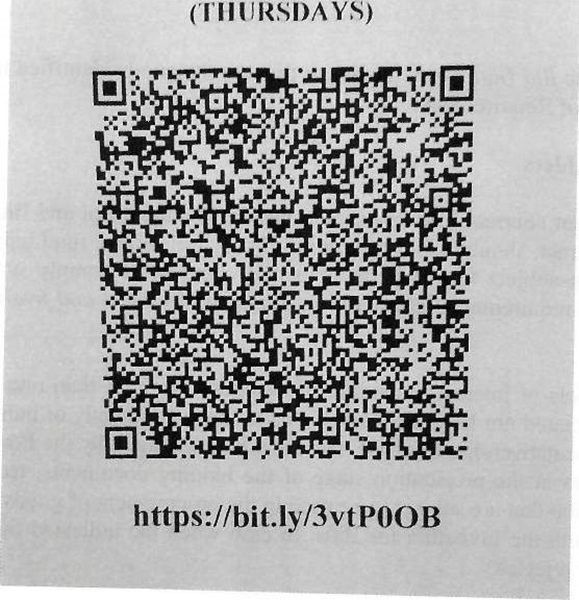 Downloads
Janitorial stamped bid document- 2022 (28 downloads)