Georgetown, September 2018: The Guyana Energy Agency (GEA), in 2017, installed 0.96 MW solar Photovoltaic (PV) systems on the rooftops of 70 Government buildings.  An additional 1.94 MW rooftop Solar PV panels will be installed at 90 government buildings by the end of 2018.
In keeping with the Government's Green State Development Strategy, the Guyana Energy Agency continues to monitor, design and advance initiatives focused on transitioning towards renewable energy and greater energy independence.
From the experience gained thus far, the GEA wishes to advise Permanent Secretaries and Heads of Agencies of Government entities of the following requirements in preparation for solar installation:
Repairs to existing roofs to ensure structural integrity and leaking is addressed.
Appropriate roof design for new buildings and shaded car parks to accommodate solar PV array: 'Roof Slopes' should have a gentle slope and should not exceed approximately 15 degrees and as far as practical, should be south facing.
Energy storage equipment requires adequate space that is well ventilated. Therefore, a section of the building should be identified, reserved and designated as an "Energy Storage Zone" for the energy storage equipment of future solar PV systems.
As part of the realisation of the vision to provide reliable energy in an environmentally, socially and sustainable framework, GEA will continue to provide technical support, monitoring and training in the use and operation of the systems.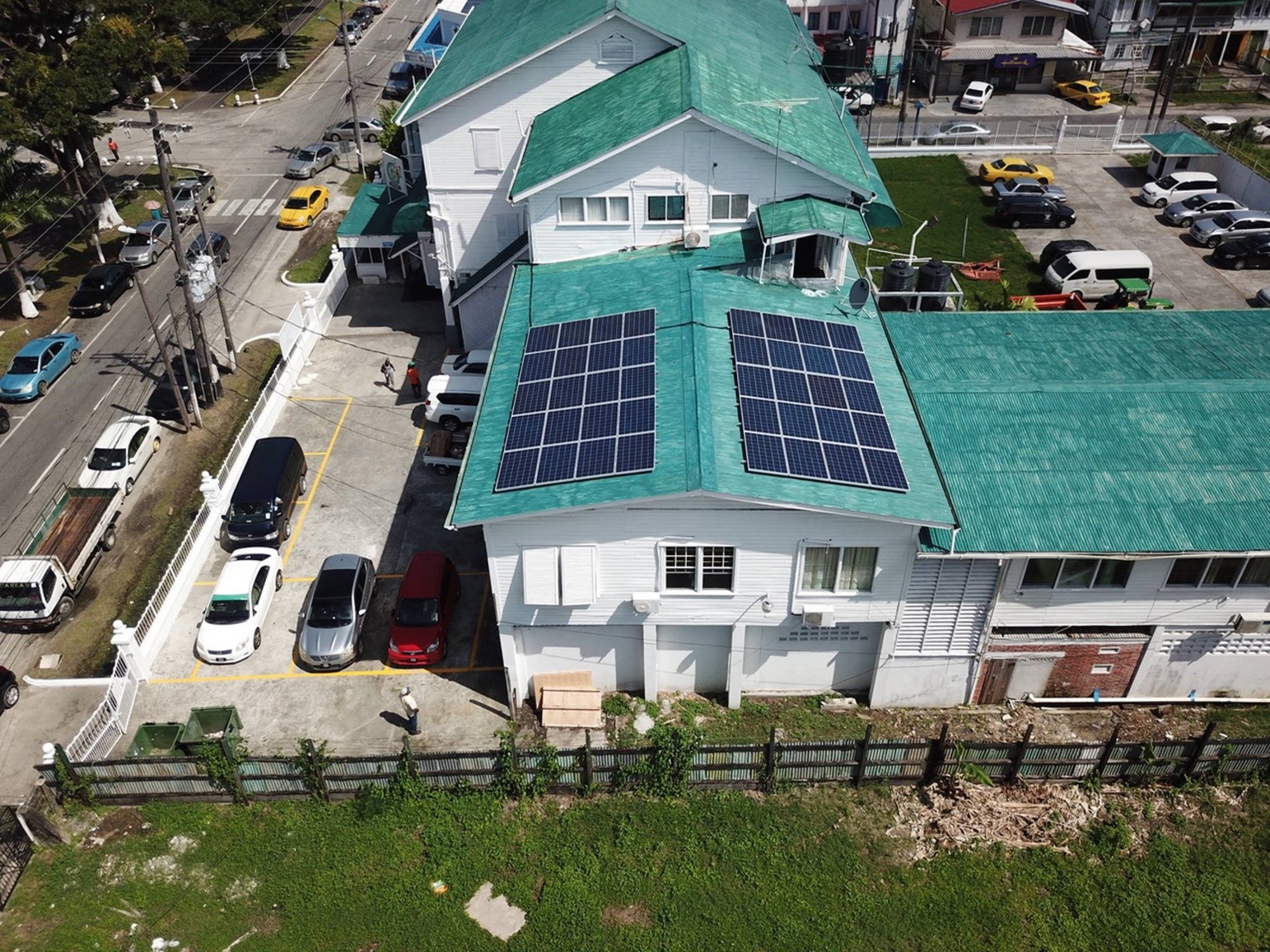 Demonstration of a gently sloped roof that can accommodate solar PV Systems.