Georgetown, August 19, 2022: The Guyana Energy Agency (GEA), on July 14, 2022, installed a 3.16kWp Solar PV System along with a 19.2kWh Battery Energy Storage System (BESS) at the Sand Creek Primary School in Region 9.
The equipment for the installation was provided by the United Nations Development Programme (UNDP) to support the GEA's sustainable energy interventions.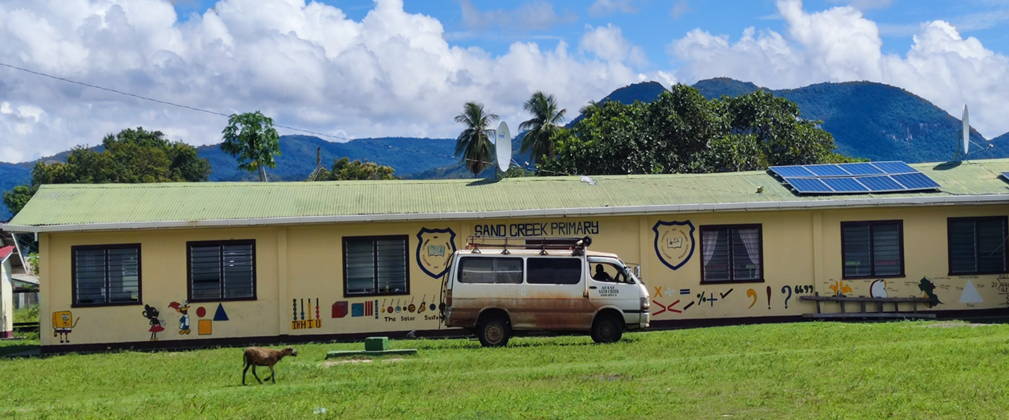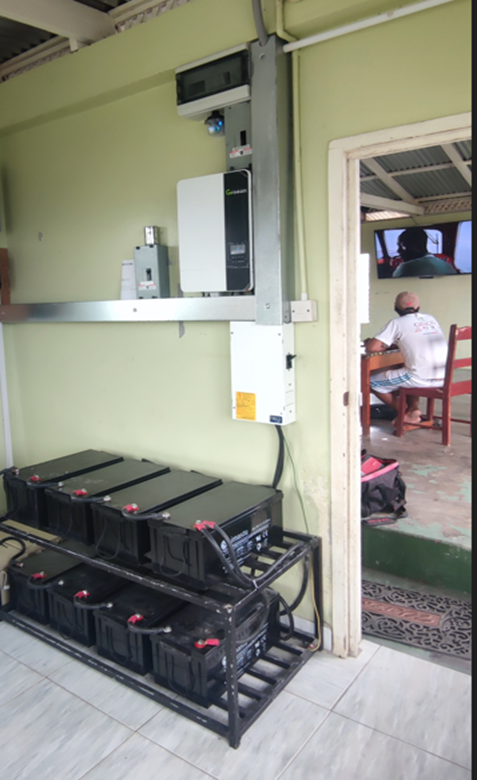 Sand Creek village is an Amerindian community located on the right bank of the Rupununi River in Region 9 with a population of almost one thousand persons. An Energy Needs Assessment carried out in the community during the last quarter of 2020 highlighted the need for clean and reliable electricity at the Sand Creek Primary School.
To address this concern, GEA transported and installed the solar PV and battery energy storage systems at the Primary School. GEA also upgraded and completed the electrical network infrastructure and installed energy-efficient LED bulbs to improve the lighting system of the building.
A total of nine (9) teachers and one hundred and eighteen (118) pupils would benefit from this installation as the solar PV system has the capacity to power all the existing electrical load requirements of the Primary school. This would ensure an uninterrupted electricity supply and enhance the school's learning exercises and other academic activities.
The Village leaders and Primary School teachers were grateful for the completed installation and other electrical works. The GEA also assisted in educating the teachers on the operation and basic maintenance of the installed Solar PV System.