Georgetown, February 21, 2023: The Guyana Energy Agency (GEA), in January 2023, installed a 6kWp Solar Photovoltaic (PV) system along with a 28.8kWh Valve-Regulated Lead-Acid (VRLA) Battery Energy Storage System (BESS) at the Schepmoed Primary School in Region 6. The teacher's quarter was also connected to the electricity supply from the solar system.
The items installed at the Schepmoed Primary School were provided by the Guyana Energy Agency (GEA) in keeping with the Government's sustainable energy interventions for communities and public buildings.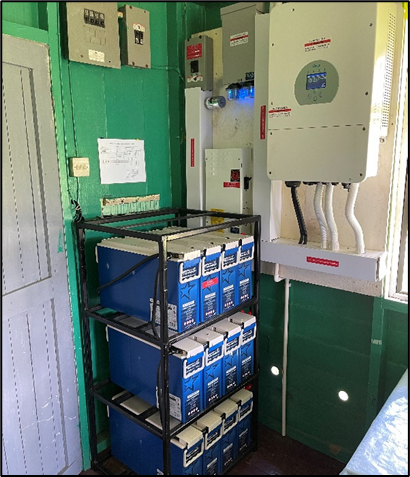 Schepmoed Primary School is located approximately 36 km from New Amsterdam on the east bank of the Berbice river. In exercising its mandate, the Guyana Energy Agency, provided support for the transportation and installation of the solar PV and battery energy storage systems.
This initiative will provide a renewable, stable, and reliable electricity supply to school and the school's kitchen for its daily activities, benefiting approximately eighteen (18) students and three (3) teachers.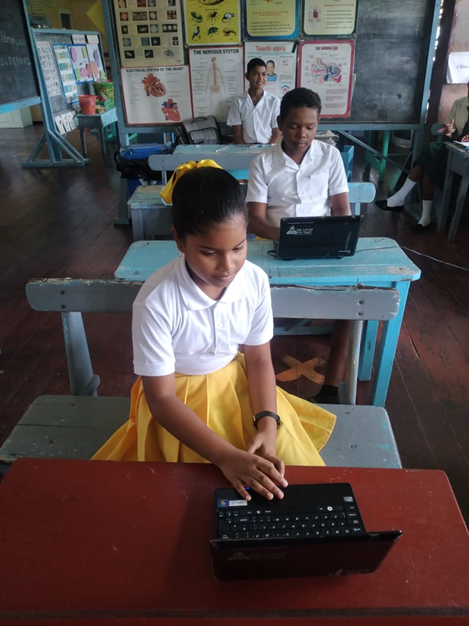 The teachers present at the time of the solar PV system's installation expressed their gratitude for the solar powered system. GEA's Engineer provided training to three personnel (one male and two females) at the facility on the operation and maintenance of the system.